When boundaries between indoor and outdoor zones are blurred, it creates some of the best spaces architecturally.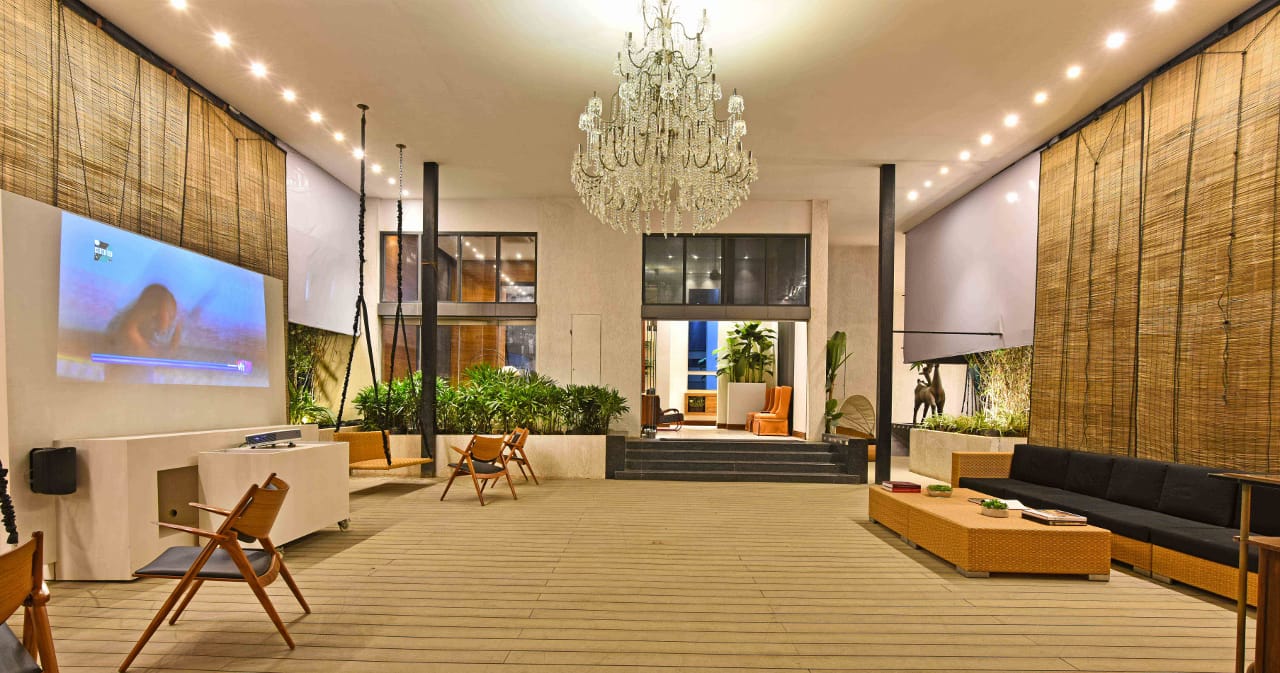 Adorned with a bevy of artistic sculptures, a number of swings and private lounge chairs create an experience and complement the aesthetic beauty of this urban retreat, transforming it into a home away from home. A wooden deck adds to the splendour of this relaxing outdoor lounge, which is the perfect rejuvenation centre after a long day.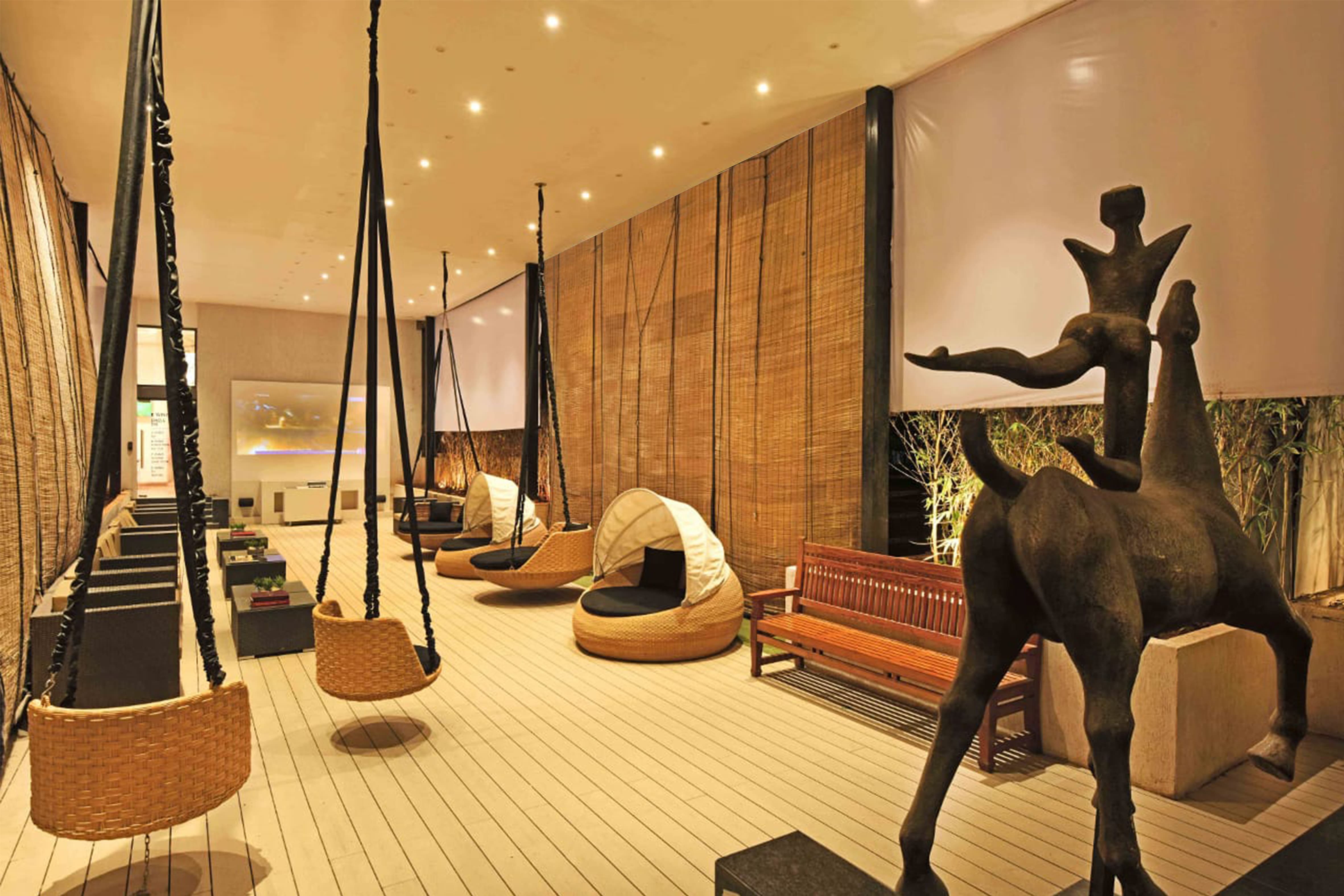 An ornate chandelier hangs from the ceiling, bathing the room in a soothing aura of light, revitalising your senses and recharging your spirits. Also equipped with an outdoor theatre, the lounge lets one unwind while watching a classic movie, indulging in a few games, or reading a book, in the midst of absolute peace and serenity.